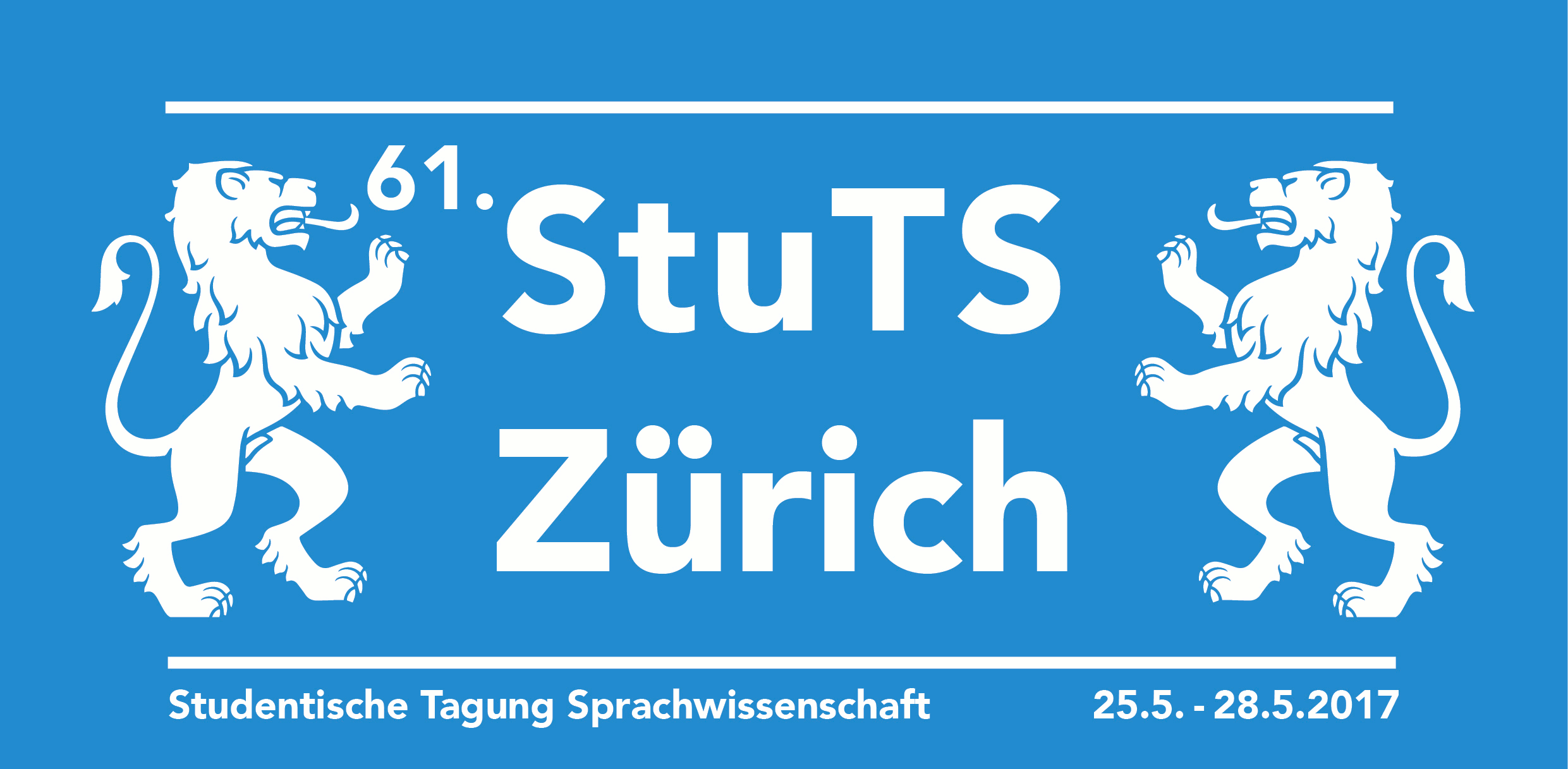 Welcome!
After more than 10 years, the StuTS, Student's Conference for Linguistics (Studentische Tagung Sprachwissenschaft) is returning to Switzerland. From the 25th to the 28th May 2017, students and PhD students of linguistics from Germany and the rest of Europe are meeting at the University of Zurich. The 61st StuTS conference includes keynote speeches from respected professors as well as a very promising panel discussion. The most important part of the conference are however the students' presentations. Come, listen, and present your own research! Meet, connect, and exchange ideas with linguists from all over Germany and Europe!
StuTS conferences have been taking place since 1987, each time at a different host university, and is organised independently by students. Find out more about StuTS at www.stuts.de
Included in the StuTS conference is the German Federal Student Representatives' Conference (Bundesfachschaftentagung, BuFaTa) for all linguistic fields. Visitors of the StuTS conference are invited to participate in the BuFaTa.